Local & Long Distance Moving Services in South Florida
We Can Help You Move Anywhere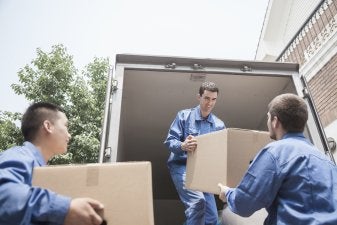 Whether you are moving locally or long distance, let Right Choice Moving and Delivery Inc. be your number one Sunrise moving company choice! We've helped thousands of Florida businesses and homeowners with local moving and long distance moving. Our team is highly trained and knows how to move even the largest, heaviest of items in a safe, secure manner so none of your items are damaged during the move.
We are the "Right Choice" for your move!
When you move, you want to work with a team of movers that will pack up your belongings, move them without causing damage, and make sure your move stays on schedule. At Right Choice Moving, we will do all of this for you and more. We've been helping home and business owners in Florida move since 2000 and we're ready to take the hassle out of your upcoming move.
We care about your items as if they were our own
We have an A+ business rating
We are professional and courteous
We have more than 25 years of moving experience
We have thousands of satisfied customers
You can trust us to move your items locally or long distance. Regardless the size of your home or business near Sunrise, we can pack it up and move it to your final location at an affordable rate. For an estimate, please call (954) 846-8332 today!